We intuitively know that businesses, brands and teams of diverse representation perform better since it is commonly understood that diverse teams view and analyse issues differently, and contribute a broader range of ideas, insights and solutions which give the group a 'winning edge' when it comes to problem-solving, creativity and innovation.
The findings of the 2015 report "Diversity Matters" from McKinsey & Company makes this clear, revealing that companies in the top quartile for gender or racial and ethnic diversity are "more likely to have financial returns above their national industry medians" and companies in the bottom quartile in these dimensions are "statistically less likely to achieve above-average returns".
Another 2018 study entitled "Inclusion@Work Index 2017-18" by Diversity Council Australia (DCA) which surveyed 3,000 Australian workers found that there's financial incentive in communicating an organisation's commitment to equality. In other words, marketing to diverse segments of a community can lead to higher profits.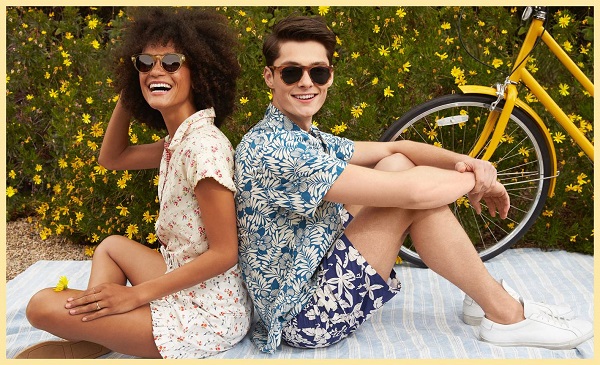 But achieving diversity isn't easy. It will take work and dedication, but it is do-able. Here are some things to consider if you're keen to improve diversity and inclusion in your team, workplace, marketing efforts or business:
1. How do you define diversity?
Gender, racial, ethnic and age diversity are obvious and may be something you include in your definition of 'diversity'.
But here are some things you may not have considered that others may include in their definition of diversity: hobbies and interests, cultural fluency, family status, educational background, disability, sexual preference, gender expression, gender identity, political inclination and religious affiliation.
2. If everyone in your team looks like you, that's a worry.
"If any group you are part of only has people that look like you, change that group," says Natalie Portman while giving an acceptance speech at Variety's Power of Women event. "Be embarrassed if everyone in your workplace looks like you."
I couldn't have said it better myself. Now being inclusive can be difficult because it takes extra effort. The phrase "birds of a feather flock together" is a common saying for good reason; people, brands and businesses generally feel more comfortable when being around other like-minded parties. It's just easier to stick with one's own. There's a sense of belonging, familiarity and understanding that comes with being surrounded by your "tribe".
However, if the people in your group look like you, talk like you, think like you and act like you – how diverse or inclusive is your group really?
If you really care about improving diversity and inclusion, then put in the effort and ensure you are doing as much as you can to include people of different ages, genders, educational, racial, ethnic and cultural backgrounds and origins (remember point #1).
Here are some examples of the things you can do to be more inclusive:
Listen to the stories and opinions of diverse people and keep your biases in check as you do so. For example, if you lean towards secularity and the person you are dealing with is religious, be mindful that you are not subconsciously wanting to exclude them because of this.
When creating a marketing campaign or photo shoot for a fashion brand, recruit models of different ages, sizes, shapes and cultural backgrounds.
When organising a panel discussion, approach speakers of diverse backgrounds who can contribute different points of view.
When writing an article, ensure that there is diverse representation in the experts you've interviewed.
When scheduling an event, make sure you've considered whether the date/time/location is accessible to diverse members of the community (as it may reward some and penalise others).
When holding a meeting, rotate who runs them and request contribution from all in attendance so that it's not the same people talking and offering ideas all the time.
When hiring for your company, make sure that you advertise the job opportunity in various places to encourage diverse applicants. For example, posting about the job on Instagram will attract a certain type of applicant given the Instagram algorithm and general demographic of Instagram users. To encourage diverse applicants, make sure to advertise the job on a variety of mediums such as Facebook, Twitter, various online job boards, in local or national newspapers etc.
3. Adjust hiring processes (if you need to).
Following on from the last point, if you're looking to improve diversity and inclusion in your workplace, you'll need to make it a part of your team, business or group culture.
Now in a meritocratic environment, hiring managers will often recruit based on an individual's education, skills, competencies, employment history, work experiences, and 'cultural fit'. But as the founder of seed investment firm Webb Investment Network and Forbes contributor, Maynard Webb points out:
"People will hire based on "fit" — and that often means "people like us." Instead, if you build a culture where fit means people who expand who we are, then diversity will be germane to your future success."
Webb also encourages managers to pay attention to subconscious biases when writing out job specs so that they don't only appeal to one group of people. "Think about the words you use. "Dominant" and "competitive" are seen as positive traits for men, but as negative attributes for women.
"Similarly, "competitive," "best of the best" and "fast-paced" appeal more to men and tend to steer women to self-select out. Other words, such as "loyalty," passion," and "collaboration," have been shown to appeal more to women, experts say. It's not that you can't ever use any of these words, but it matters how you use them."
4. Speak up if you see imbalances in representation.
This is pretty straightforward. If you see that a group, business team or brand's marketing is lacking in diverse representation, raise your concerns, initiate the discussion to understand why it is so, and if there aren't any solid reasons for why it's the way it is, take action and do something about it (or if you can't because it's beyond your pay grade, raise it with those who can).
Make sure to refer to #2 for some ideas on how to improve it.
Related Post: How Your Fashion Brand Can Avoid Being Seen As Culturally Insensitive (Like Dolce & Gabbana)
5. It takes more than just ticking the 'diversity and inclusion' box.
In the article "Tokenism: The Result of Diversity Without Inclusion", writer Tonie Snell defines tokenism as "the practice of making only a perfunctory or symbolic effort to do a particular thing, especially by recruiting a small number of people from underrepresented groups in order to give the appearance of sexual or racial equality within a workforce."
Tokenistic gestures designed to provide the illusion of diversity and inclusion are easy to spot. Open up a fashion magazine and you'll start to notice the lack of racial and age diversity. Analyse the organisational chart of a Fortune 500 company and it'll start to reveal some concerning and very obvious hiring patterns. Attend an event and you'll start to see the homogeneity of attendees. Observe how an online community filled with people representing the dominant culture reacts when a person representing a minority group offers insights and opinions which is in stark contrast.
Hoodwinking people into believing that your brand is more culturally and racially progressive than it actually is also a big mistake. When Dolce & Gabbana released its first hijab and abaya fashion collection for Muslim women back in 2016, the editorial featuring a pale, skinny, white woman modelling the luxury hijab collection managed to offend some of its target customers, with some feeling disgust at D&G for whitewashing their Muslim culture. As Muslim fashion blogger Dina Torkia wrote, "I dreamed of being included in the mainstream of haute couture, & whilst D&G have managed to recognise us with this collection, they've also managed to exclude us."
In the politically-correct times that we live in, it's easy to tick the 'diversity and inclusion' box but it's a mindset not a to-do list. The hard work is in ensuring diverse members feel valued and included. So if word on the street is that you haven't got it quite right, best start rolling up those sleeves…
6. Be the change.
Practice what you preach. Create the world you wish to live in. If you want a more diverse and inclusive world, start by being more inclusive yourself. Be mindful of your biases and the assumptions you bring to the table, and work to overcome them.
Now as the founding editor of Eco Warrior Princess, I value diversity and inclusion and hope that it's evident in the work I/we do. In addition, leading by example is the best way I know how to create broader cultural change to accelerate human evolution.
Ensuring that diverse viewpoints and ideas are communicated (within the general topics and themes this media brand explores of course) is of paramount importance. It's also why I've hired a team of writers from a diverse set of cultural, professional and racial backgrounds.
In addition, as a 'person of colour' given my Asian ethnicity and all, I am acutely aware that much of the content within the sustainable lifestyle movement caters to a white, "privileged", millennial female residing in the urban centres of the developed world. Since I am highly conscious of this, I make it a priority to ensure that readers and followers who fall outside of this demographic are being catered to.
Good intentions aside however, if I received constructive feedback that I wasn't doing enough to be more inclusive, I'd cop it on the chin, listen and try to do more. Because that's what people who genuinely care about diversity do. We listen.
Never miss our posts. Sign up for our weekly newsletter and receive our free sustainable lifestyle guide when you do.
Recommending reading:
Title image credit: Dolce & Gabbana
**If you enjoyed, learned from, or felt empowered after reading this piece, we'd love for you to support us by donating to our Patreon or giving a once-off PayPal payment via the donate button below.**