If you've landed on this page, we assume you already know the definition of fast fashion, but for those of you who don't, fast fashion is a term to describe the speed at which fashion designs move from design concept to fashion product available for purchase. It is usually characterised by high volume, low margin, fast-paced, cheap and disposable items.
Over the last couple of decades the production process has accelerated, fuelled by globalisation, industry competition, technology and customers' obsession with "I gotta have it now" instant gratification mentality.
It's not unusual these days for people to buy fashion designs direct from the catwalks and runways via social media and other shopping apps. The cost barriers have also been removed, with factories producing cheaper designer imitations that flood the market within days of the collections being launched at major fashion shows.
Furthermore, given the speed at which designs are being produced, no longer are fashion collections limited to four seasons; new fashion collections are introduced each week, with some mainstream retail stores receiving fresh products daily.
But this need to stay 'on trend' is having an impact on the environment and society at large. We've covered the issues around fast fashion in great detail over the years. Our post "Ethical Fashion 101: The Top 5 Ethical Issues in the Fashion Industry" is well worth reading if you want more info on the topic.
Anyway, enough about that, let's get on with delivering you some cold hard facts. We've broken them down into subcategories for your reading pleasure.
So whether you're writing a report on the global fashion industry, completing a fashion-related assignment for school or just interested to learn more about fast fashion, here are 69 facts and statistics about fast fashion that will shock you… and hopefully inspire you towards ethical shopping and sustainable fashion consumption.
Shopping habits and fashion consumption
Sales of clothing have almost doubled from one trillion dollars in 2002 to 1.8 trillion dollars in 2015. (Greenpeace 2017)
2. Fashion consumption is expected to grow, with sales of clothing projected to rise to $2.1 trillion by 2025. (Greenpeace 2017)
3. Apparel consumption is expected to rise by 63%  from 62 million tons today to 102 million tons in 2030. (Global Fashion Agenda 2017)
4. The average person buys 60% more items of clothing and keeps them for about half as long as 15 years ago. (Greenpeace 2017)
5. On average a person consumes 11.4kg of apparel each year. (Quantis 2018)
6. 30% of clothing in the average UK wardrobe has not been worn in the past year or so. This equates to around 1.7 billion items of clothing not been worn for at least a year. (WRAP 2011)
7. The average Australian consumer spends $2,288 on clothing and footwear per year. (Choice 2014)
8. Australia is the second-largest consumers of new textiles, each person buying an average of 27kg of new textiles. (Textile Beat 2016)
9. North Americans is the largest consumers of new textiles, consuming 37kgs each. (Textile Beat 2016)
10. Western Europeans consume 22kg of new textiles each. (Textile Beat 2016)
11. The average UK household spends £1,700 on purchasing clothing annually. (WRAP 2011)
12. The contents of the average UK household wardrobe are worth £4,000 or more. (WRAP 2011)
13. The carbon emissions generated by the clothing of the average UK household is equivalent to driving an average modern car 6,000 miles. (WRAP 2011)
14. On average, the global water footprint of a UK household's clothing exceeds 200,000 litres per year – enough to fill over 1,000 bathtubs. (WRAP 2011)
15. In the UK, the estimated average lifetime for a garment of clothing is 2.2 years, or just under two years and three months. (WRAP 2011)
16. Americans consume nearly 20 billion garments a year, equivalent to 62 garments each. (Elizabeth Cline, 'Overdressed' 2012)
17. Global average consumption of new textiles is 13kg per person. (Textile Beat 2016)
18. In the past 15 years, the average number of times a garment is worn before it ceases to be used has decreased by 36%. (Ellen MacArthur Foundation 2017).
Production of clothing, shoes and accessories
19. Clothing production doubled from 2000 to 2014. (McKinsey 2016)
20. The global apparel and footwear industry accounts for 8% of the world's greenhouse gas emissions releasing  four metric gigatonnes of CO2 into the atmosphere. 
(Quantis 2018)
21. More than 50% of the emissions from clothing production comes from three phases: dyeing and finishing (36%), yarn preparation (28%) and fibre production (15%). (Quantis 2018)
22. If the industry doesn't change, and it's fashion business as usual, the apparel industry's climate impact is expected to increase 49% by 2030. (
Global Fashion Agenda 2017)
23. The fashion industry's CO2 emissions are projected to increase to nearly 2.8 billion tons per year by 2030— equivalent to the emissions of 230 million passenger vehicles driven for a year. (Global Fashion Agenda 2017)
24. In Australia, 92% of clothes sold in Australia are imported. (Choice 2014)
25. The clothing produced each year equates to 14 items of clothing for every person on earth. (McKinsey 2016)
26. The number of garments produced globally exceeded 100 billion for the first time in 2014.(McKinsey 2016)
27. One kilogram of clothing over its entire life cycle creates 11 kilograms of greenhouse gases. (McKinsey 2016)
28. Polyester production emitted about 706 billion kg (1.5 trillion pounds) of greenhouse gases in 2015 equivalent of the annual emissions of 185 coal-fired power plants. (World Resources Institute 2017).
Working conditions, wages and child labour
29. 4% of what Australians spend on clothing goes to the wages of workers in garment factories across the globe.(Oxfam 2017)
30. Over 50% of workers within the fashion industry are not paid the minimum wage in countries like India and the Philippines. (Global Fashion Agenda 2017)
31. In Pakistan's garment sector, 87% of women are paid less than the minimum wage. (Global Fashion Agenda 2017)
32. In Australia, some garment outworkers earn as little as $7 an hour and, in some cases, as little as $4 well which is below the minimum wage of $17.49 per hour. (Choice 2014)
Textile fibres and fabrics
33. 63% of textile fibres are derived from petrochemicals. (Lenzing 2017)
34. Approximately 8,000 synthetic chemicals are used throughout the world to turn raw materials into textiles. (Alternatives Journal 2015)
35. Polyester and cotton dominate the global textiles and fibre market, 51% and 24% respectively (Lenzing, 2017)
36. Approximately 300 million people who produce cotton are still living in poverty. (Fairtrade 2017)
37. Making one kilogram of fabric generates an average of 23 kilograms of greenhouse gases. (McKinsey 2016)
38 Less than 1% of material used to produce clothing is recycled into new textiles and fibres. (Ellen MacArthur Foundation 2017)
39. Water-thirsty plant cotton linked to water depletion, accounts for 30% of all textile fibre consumption. (McKinsey 2016)
40. Although the cultivation area of cotton covers only 3% of the planet's agricultural land, its production consumes an estimated 16% of all insecticides and 7% of all herbicides. (Greenpeace 2017)
41. By 2030, it is predicted that the fashion industry will use 35% more land for cotton, forest for cellulose fibres, and grassland for livestock. (Global Fashion Agenda 2017)
Water consumption
42. It takes about 2,720 litres of water to produce just one cotton shirt – a number equivalent to what an average person drinks over three years. (EJF)
43. It takes about 10,000 litres of water to produce enough cotton for a pair of jeans. (WRAP 2011)
44. The volume of water consumed by the global fashion industry is 79 billion cubic meters equivalent to 32 million Olympic-size swimming pools. (Global Fashion Agenda 2017)
45. Researchers anticipate the industry's water consumption will increase by 50% by 2030 as cotton producers are located in countries suffering water stress, such as China and India. (Global Fashion Agenda 2017)
46. It takes about 170,000 litres of water to grow a kilogram of wool. (Julian Cribb 'The Coming Famine' 2010)
47. Each year 1.3 trillion gallons of water is used for fabric dyeing alone. (World Resources Institute 2017).
Pollution and microfibres
48. Garment manufacturing accounts for 20% of global industrial water pollution. (World Resources Institute 2017).
49. About 1,900 synthetic plastic microfibers per garment are released when washed and due to its tiny sizes and shapes, aren't caught in waste water treatment and enter our oceans. (Browne et al. 2011a)
50. 1.4 quadrillion microfibres are estimated to be in the ocean as a result of laundering clothes. (Ellen MacArthur Foundation 2017).
51. Of the 2,400 substances used in clothing manufacturing, researchers found that approximately 30% of the identified substances posed a risk to human health. (Ellen MacArthur Foundation 2017).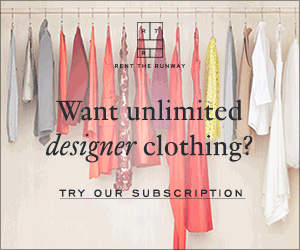 Clothing and textile waste
52. Nearly three-fifths or 60% of all clothing produced ends up in incinerators or landfills within a year of being made. (McKinsey 2016)
53. Of the total fibre input used for clothing, 87% is landfilled or incinerated costing $100 billion annually. (Ellen MacArthur Foundation 2017).
54. The total level of fashion waste is expected to be 148 million tons by 2030—equivalent to annual waste of 17.5 kg per capita across the planet. (Global Fashion Agenda 2017)
55. Americans throw away a total of 14 million tonnes of textiles each year. (EPA)
56. The average Canadian throws 32 kilograms of textiles into landfills each year. (Alternatives Journal 2015)
57. Australians dispose of 500,000 tonnes of leather and textile waste. (ABS)
58. UK disposes of 350,000 tonnes (£140 million worth) of clothing in landfills every year. (Greenpeace 2017)
59. Nearly half of UK adults put tossed some clothing in the bin in the last 12 months. (WRAP 2011)
60. Australians throw out 6 tonnes or 6,000 kgs of clothing textiles every 10 minutes (War On Waste 2017)
61. 75% of Australians have thrown clothes away at some point in the past year. (YouGov 2017)
62. 30% of Australians have thrown away more than ten items of clothing in the past year. (YouGov 2017)
63. In the past year, 24% of Australians have thrown away an item of clothing after wearing it just once. (YouGov 2017)
64. 21% of Australians estimate that they own over 100 garments (excluding underwear or accessories). (YouGov 2017)
65. One in six millennials (16%) aged between 16-34 say they generally keep their clothes for under two years before throwing them away. (YouGov 2017)
66. 57% of Australians dispose of clothes because they no longer fit.(YouGov 2017)
67. 24% of Australians aged 16-34 throw away clothes because they are 'bored' of wearing them. (YouGov 2017)
68. 41% of Australian have thrown unwanted clothes straight in the bin. (YouGov 2017)
69. UK disposes of 350,000 tonnes of clothing in landfills every year. (Greenpeace 2017)
Inspired to shop responsibly? Keen to vote with your dollars? Check out our member resources page for a comprehensive list of ethical and sustainable brands.
Love this post? Make sure to share it on social!
Never miss our posts. Sign up for our weekly newsletter and receive our free sustainable lifestyle guide. 
Recommending reading:
Disclosure: The curated list is based on the writer's research and all data and stats are current at time of publishing. All images courtesy of Unsplash. This list also contains affiliate links. For more information, click here.