Cosmetic and beauty products are evolving. They are healthier, more natural, less toxic… and vegan.
Many widely-available cosmetic products contain dead animal ingredients in their formula. These includes ingredients such as insect extracts, the uric acid of cows, and beeswax, among others.
Vegan beauty and cosmetic products on the other hand are free from animal testing, animal ingredients and animal-derived ingredients. A beauty or skincare product that undergoes independent accreditation procedures and carries the logos issued by "Vegan Action" and "The Vegan Society" is as good as it gets in the vegan beauty world.
With this in mind, here are 13 Australian vegan beauty companies that aim to make you look fab without being cruel to animals:
Inika products contain plant-based formulas that can make your skin smooth and supple. It contains natural ingredients such as aloe vera, tamanu oil, shea butter, calendula, macadamia nut oil, evening primrose oil, green tea extract and rosehip oil. Some of its most popular products are Certified Organic Liquid Foundation, Certified Organic Mineral Bronzer and Certified Organic Lip Tint.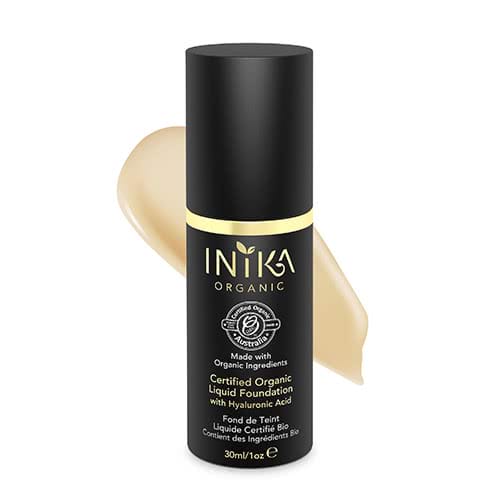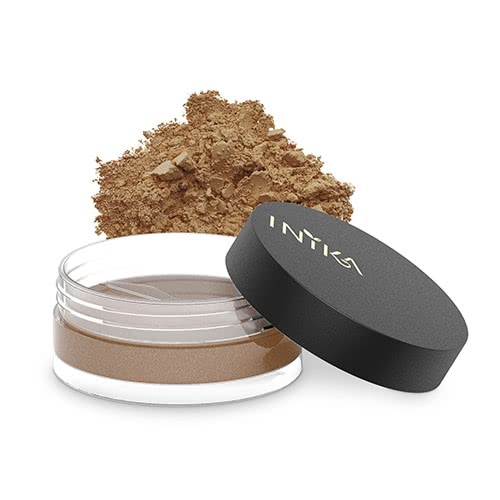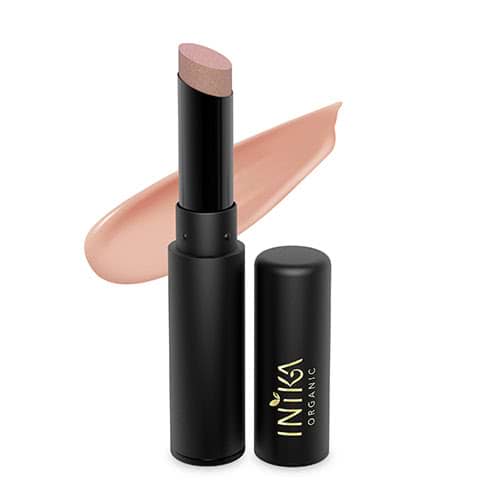 2. Aesop Natural and Cruelty-Free Skincare
Aesop is known throughout Australia as a premium natural skincare brand but what most people aren't aware of is that Aesop products are also 100% cruelty-free and vegan. While you won't see vegan credentials or logos anywhere on the minimalistic packaging, the brand does state on its website that neither they nor their suppliers test on animals or use animal-derived ingredients. Visit aesop.com to browse their vegan skincare and beauty range.
3. Kester Black Vegan Nail Polish
Kester Black's nail polish products are cruelty-free and Vegan Society-certified. Its vegan nail polish do not contain any of the following nasties: Toluene, Formaldehyde, DBP, Formaldehyde resin and the Camphor. It's also Australian Made and the company is an accredited B Corporation. Want to paint your nails without the side of animal cruelty? Check out its selection of nail polish colours and hues here.

Australian cosmetics brand Scout Cosmetics manufactures certified organic and vegan cosmetics to suit all complexions. Stocking a wide range of skincare, nail polish, and mineral makeup for face, lips and eyes. The brand is generally derived from natural ingredients and holds accreditations with Australian Certified Organic, Cruelty-Free and Vegan Society.
5. Hurraw! Natural and Vegan Lip Balms
 Hurraw! Products are premium, organic, vegan, and raw. The vegan brand offers lip balm products in an array of colours and scents: Hurraw! Tangerine Chamomile SPF 15 Lip Balm, Hurraw! Coconut Lip Balm, and the Hurraw! Black Cherry Tinted Lip Balm. Most lip balms contain beeswax but Hurraw! does without to deliver a lip balm that's suitable to vegans. Sound good? Shop Hurraw! here.

6. O&M
Original & Mineral, known simply as O&M,  is an Australian salon-quality hair care brand that provides maximum all-natural low-tox hair care that is also vegan friendly. The O&M hair care products contain natural ingredients and does not contain any animal-derived ingredients. Its philosophy is clear: "Healthy hair begins when it's free from stress and not on chemical overload."
The brand specialises in natural shampoos and conditioners, hair colors, lighteners, detangling products and hair treatments masques that make your crowning glory shinier and bouncier. For no-frizz hair that aligns with your vegan values, visit O&M here.
7. Grown Alchemist
Grown Alchemist offers all-organic skin, hair, and body care products that are 100% vegan. The ingredients used in its Australian Certified Organic skincare and beauty products include grapefruit extract, Vitamin C, Vitamin B, Olive Leaf Extract, Plantago Extract, and many other natural ingredients. Check out their website to shop this vegan skincare brand.
8. Sukin Australian Natural Skincare
An Australian pioneer in natural skincare, Sukin skincare is cruelty-free and vegan and low-toxic – no parabens, synthetic fragrances, sulphates, artificial colours – so is better for your health. This vegan skincare brand also strives for sustainability, using recyclable packaging and its formulations are carbon-neutral. Of all the Australian vegan skincare brands, Sukin is one of the most affordable. To purchase vegan skincare that doesn't break the bank, visit sukinorganics.com.
9. Eco Tan
 If you're looking to get a tan without the risk of skin cancer, then you can't go past Australia's first certified organic tan brand, Eco Tan. Their tanning products are Australian-made, certified organic, vegan and cruelty-free (except the sunscreen which is vegetarian) and contains all-natural ingredients.  The brand is Accredited Toxic-Free by Safe Cosmetics Australia. Eco tan products are ideal for people with light and medium skin tones who wish to go that shade darker – safely and naturally. Want an eco-friendly cruelty-free tan? Get Eco Tan.

This Gold Coast cosmetics and beauty brand is certified organic, cruelty-free and its vegan offerings are vegan accredited (make sure to read product info before purchase). The brand offers a range of vegan cosmetics to suit all complexions and colour preferences. If you're after vegan lipsticks, foundations, eye shadows, mascara or powders, you might find it at Zuii Organic – just make sure to look out for the Vegan-Friendly sign on product pages. Vegan cosmetics include Liquid Foundations, Lip & Cheek Cremes and Eye Shadows. The brand also provides samples if you want to try before you buy. Perfect if you're like us and dislike consumer product waste!
11. Oh Deer Sugar
The non-edible bakery in Adelaide known as Oh Deer Sugar seems Lush-like, but what we love about this vegan skincare brand is that it's Australian, it's super quirky and it's 100% vegan (unlike Lush which is vegetarian). All vegan skincare products look good enough to eat – but they're non-edible! Products include bath bombs, face cleansers, body soaps and body scrubs. Popular products include the Candy Donut Bubble Bath and Lamington Chocolate and Coconut Face Cleanser.
12. Sienna Byron Bay
The Sienna Byron Bay vegan nail polish brand is beloved by vegans and non-vegans alike and it's easy to see why. The brand boasts a wonderful selection of nail polish colours, from sheer nail polish to metallics, pinks to neutrals, and its product imagery and photo shoots are divine. Sienna Byron Bay also holds many certifications including Vegan Action Certification, Cruelty-Free Australia and Made in Australia.


13. Eleven Australia
This Australian hair and body care brand is PETA-approved, paraben-free and its product formulas contain naturally-derived ingredients including Avocado Oil, Coconut Oil, Organic Cucumber, Papaya Extract, Shea Butter, Organic Argon Oil, and Australian Macadamia Nut Oil. Eleven Australia's stylish product (recyclable) packaging and marketing campaigns has brought it commercial success however for eco-conscious vegans, it's best to reach visit elevenaustralia.com if you're seeking more information about product ingredients.
So there you have it. Australian brands offering vegan makeup, skincare, body care and hair care. Remember though, vegan is not the same as eco-friendly so make sure to visit the brand's website for more information on their sustainability practices, ingredients and values.
Unsure of a vegan beauty brand's ingredient's list? Check out Environmental Working Group, an independent organisation that conducts research on beauty and cosmetic products and the synthetic and natural ingredients in them. The website reviews thousands of products and provides guidelines on ingredients to watch out for.
**If you enjoyed, learned from, or felt empowered after reading this piece, we've love for you to support us by donating to our Patreon or giving a once-off PayPal payment via the donate button below.**